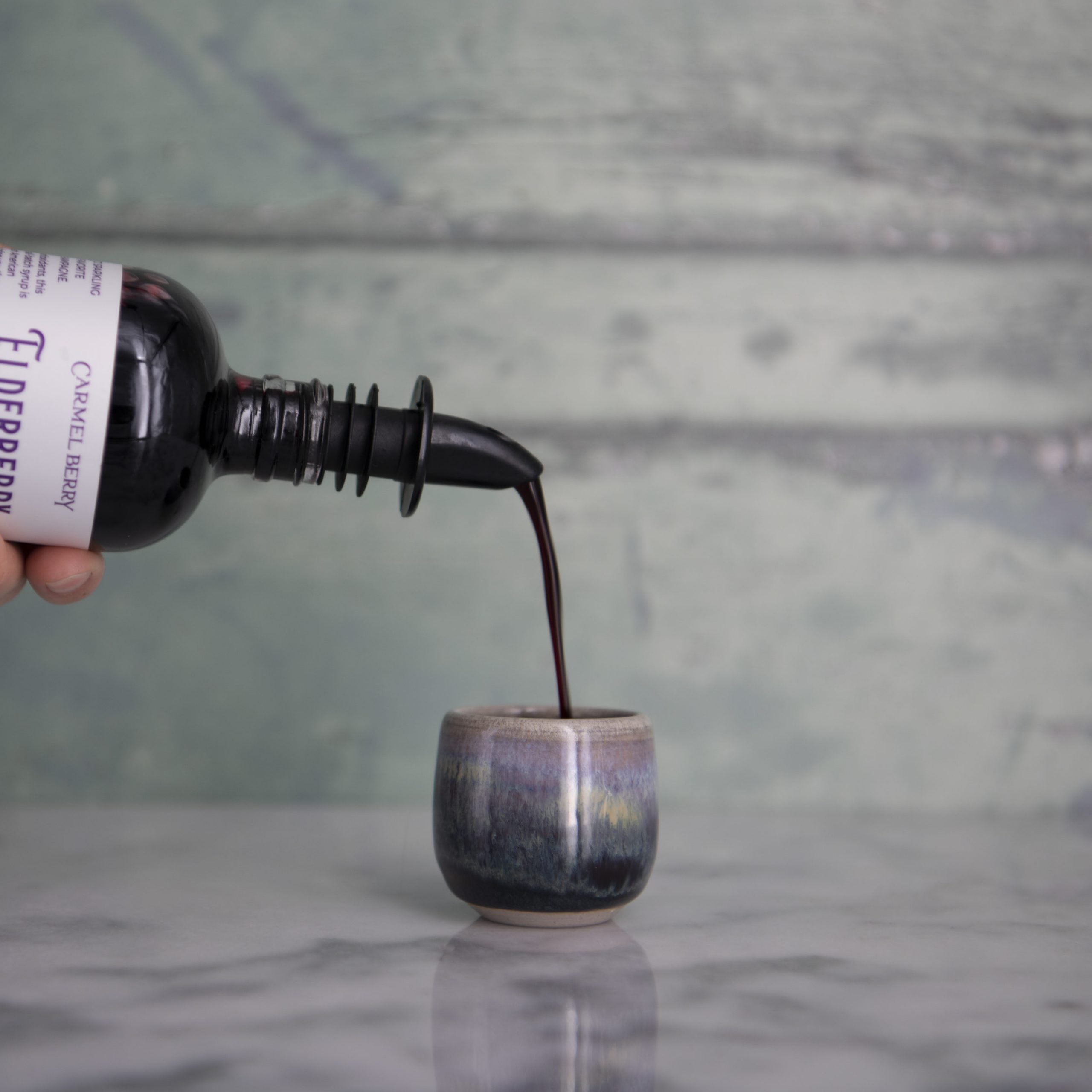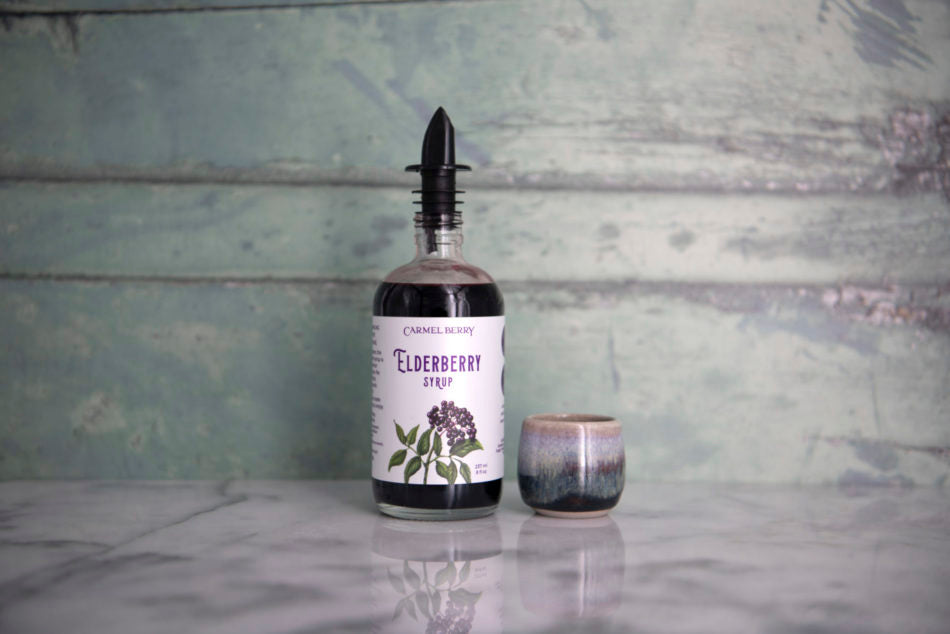 Enjoy your #dailyelderberry shot of Elderberry Syrup in these stunning hand thrown pottery cups by local potter Jenny Klein.  If you love sipping your Elderberry Syrup straight but can't bear the thought of a single drip spilling over the side of a spoon then this is for you!  Each is a one of a kind work of art and holds 1 TBSP of syrup with plenty of space to avoid spilling.  Just like a favorite tea mug can bring you joy, so too will this gorgeous sipper!
Our Elderberry Syrup is suitable for even young kiddos but always check with your medical provider first and see recommended serving size on bottle. Our sipping cups do not mark out different serving sizes so use measuring spoons to get the hang of it!
Customer Reviews
02/01/2022
Laura

United States
I recommend this product
Add some BEAUTY to your kitchen & morning routine!
If you're like me, and you like to add beauty to your kitchen, routine, and environment, these handmade and unique sipping cups are a must! They're beautiful in my kitchen, they feel great in the hand, and they enrich my life. These beautiful vessels support and encourage my daily health routine of taking a shot of Carmel Berry Company's Elderberry Syrup. Also, I like to support local artists and creative businesses, and I hope to be reminded daily of the importance of art and making things by hand. These sipping cups carry that meaning for me, and they stand out from generic dishes. Life is too short to not fill it with beauty and art! I recommend buying a set for entertaining overnight guests, especially if you serve up morning Elderberry Syrup shots (or pancake syrup, or espresso, etc.) with breakfast! They also make great housewarming gifts or birthday gifts!