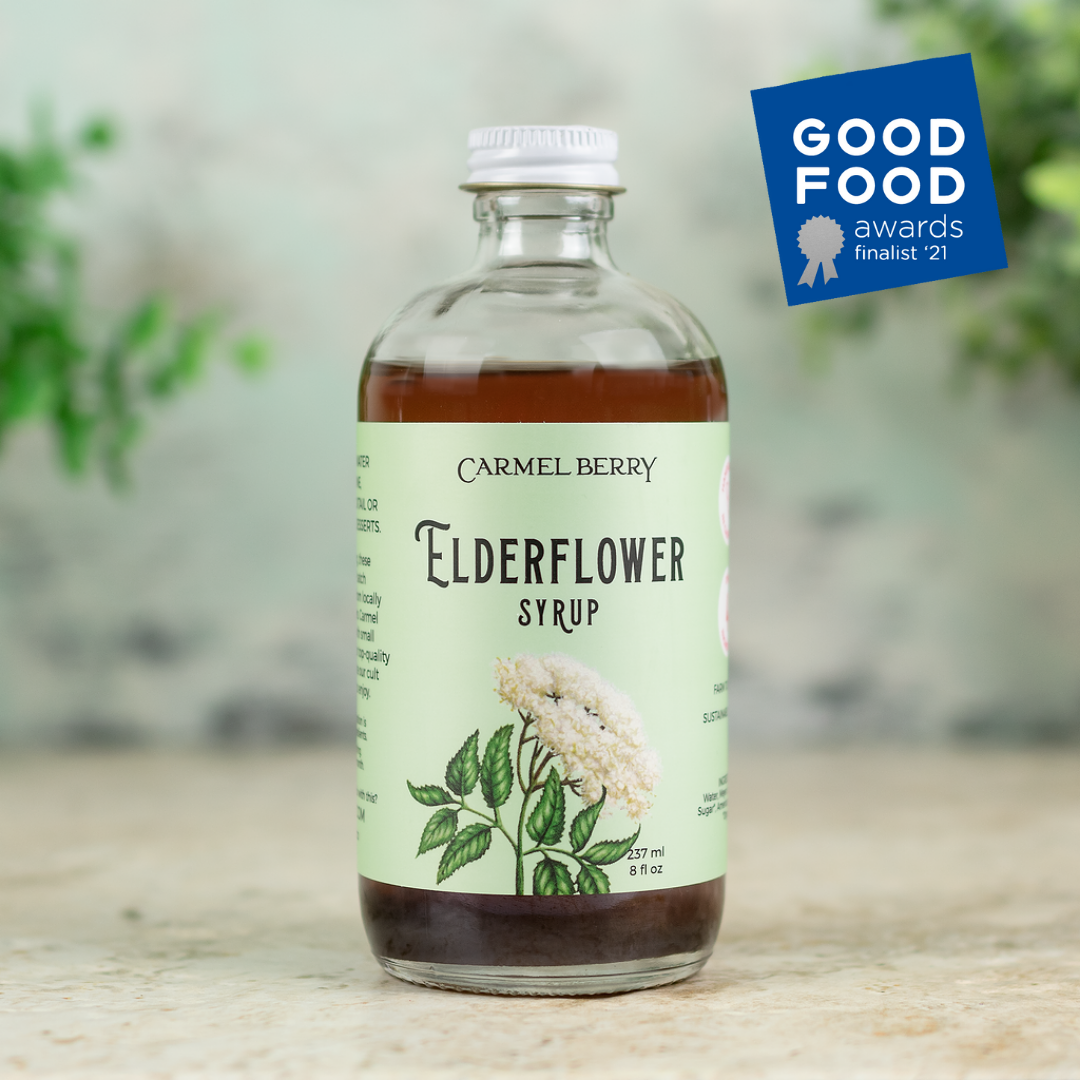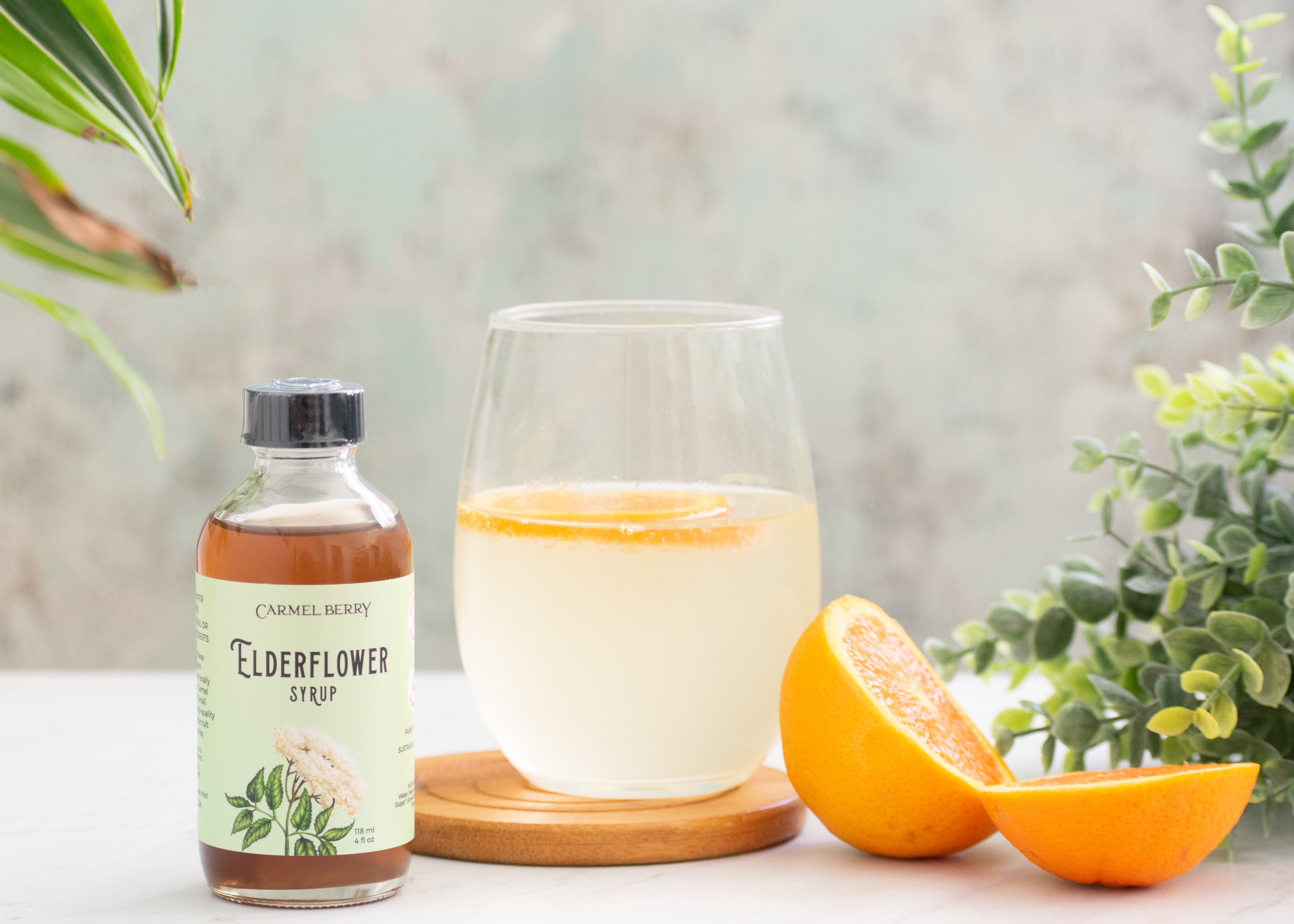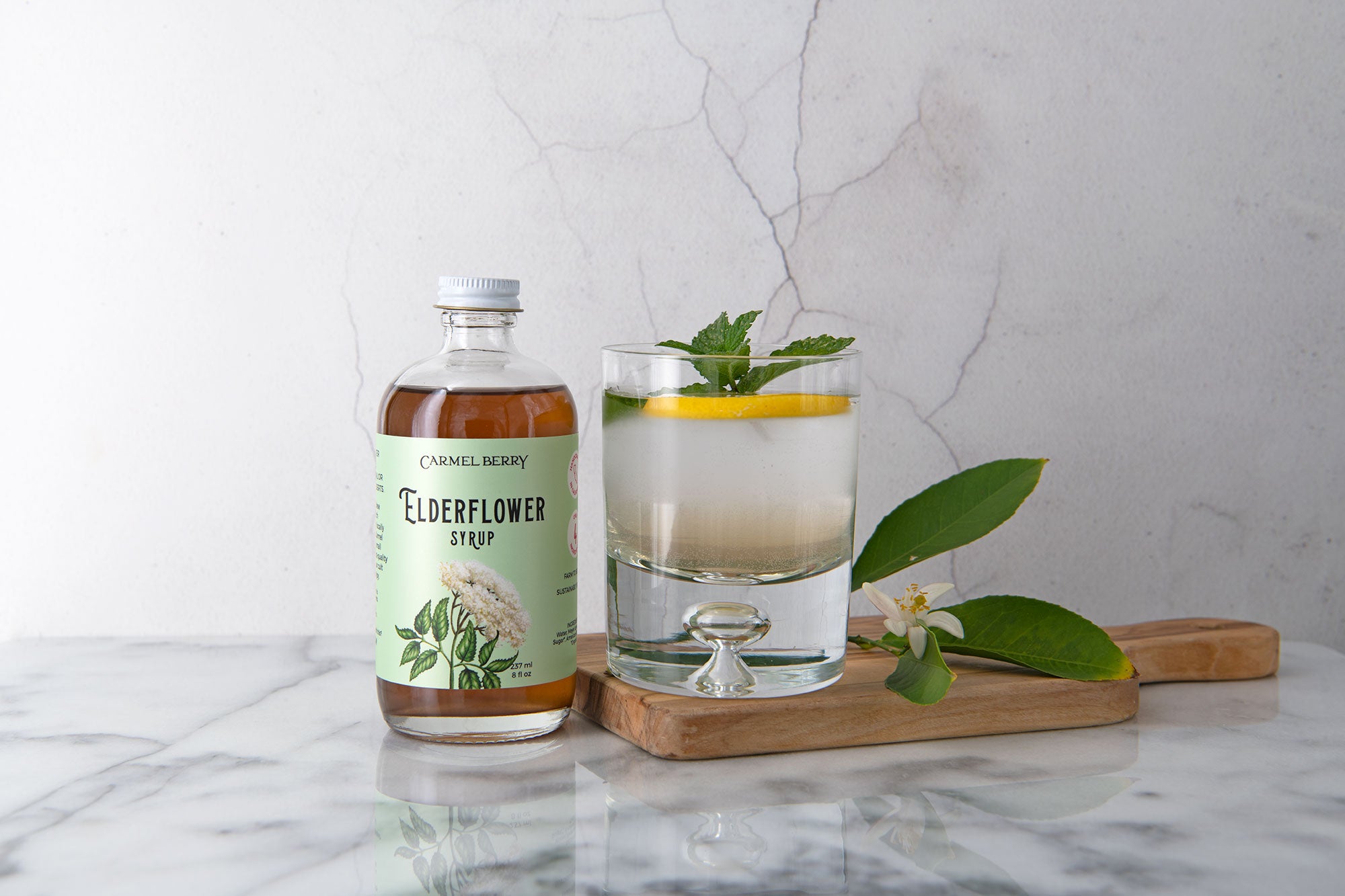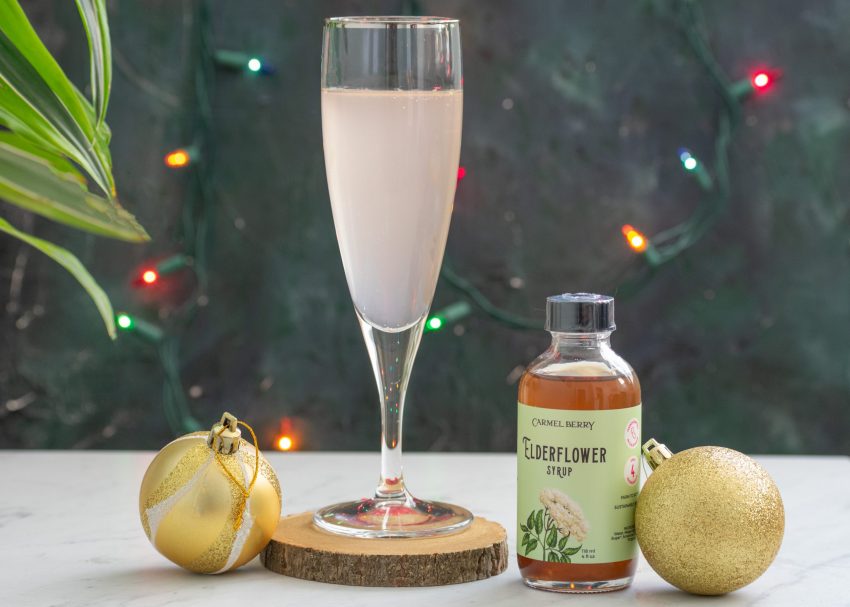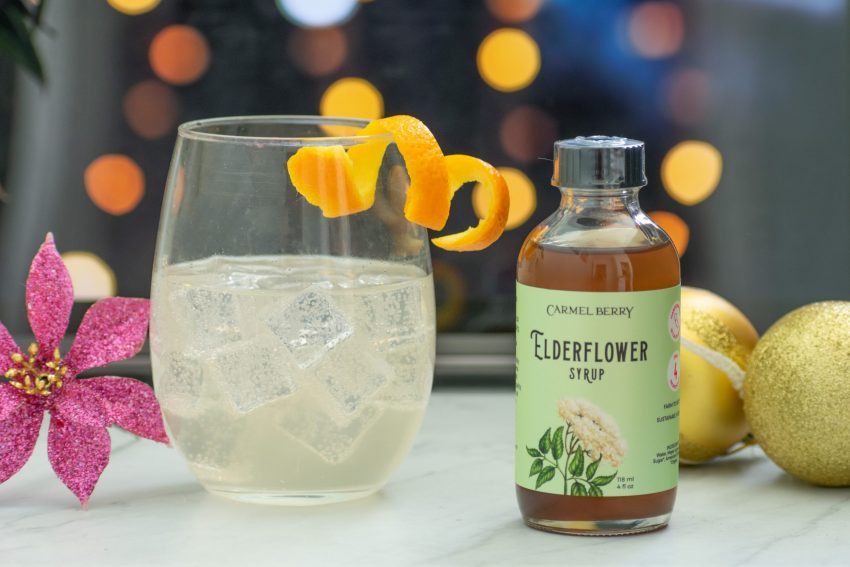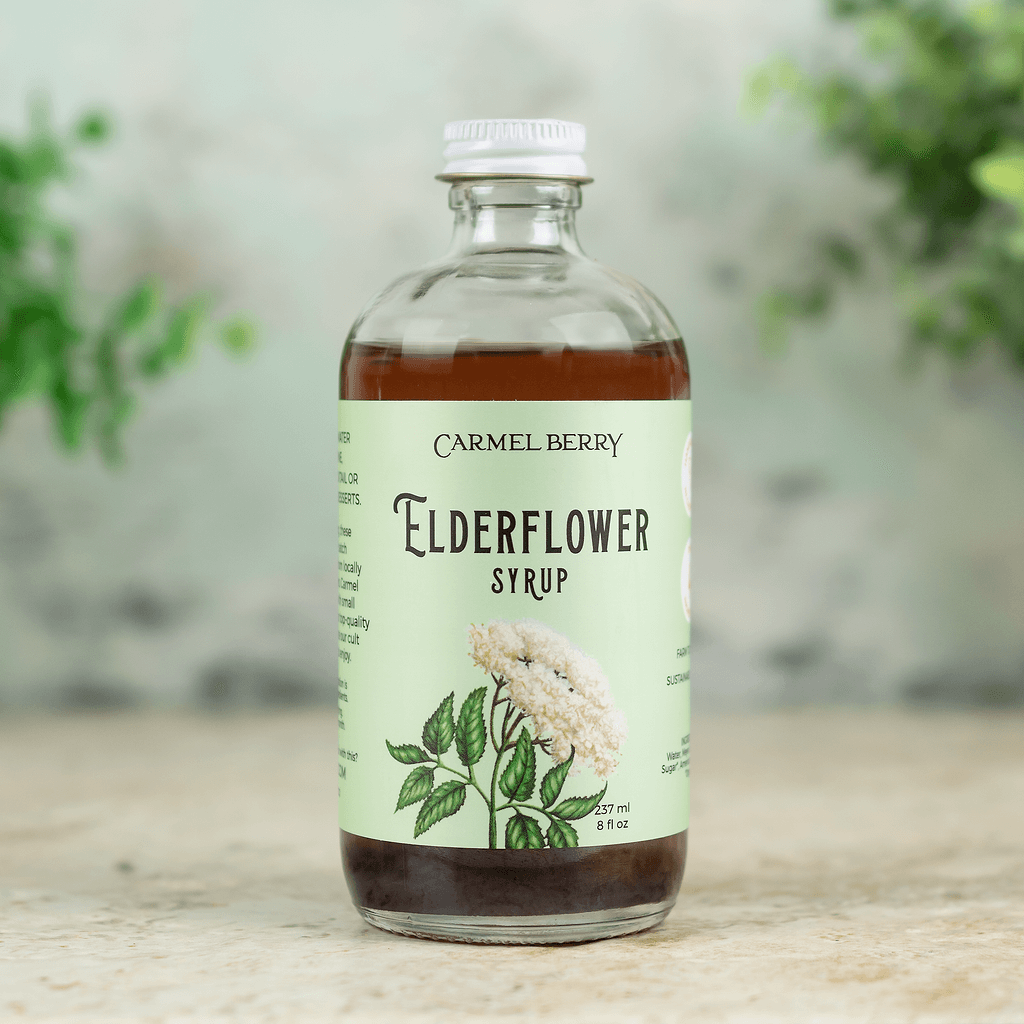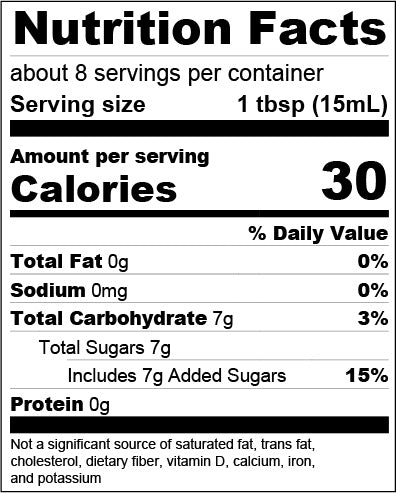 Description
Ingredients
Suggested Use
California Elderflower is the gift of summer sunshine for mocktails, fun drinks, glazes and desserts.
The elderflower carries an aromatic, deeply delicate floral bouquet with citrus and vanilla notes. The organic sweetness of these small, clustered flowers has been compared to the Muscat grape or a ripe summer pear; a natural nectar created to consume.
Exclusively made with Monterey County elderflowers and Meyer lemons grown in Big Sur, our Good Food Finalist Elderflower Syrup is truly a taste of our extraordinary regional landscape. Although the elderflower has an incredible history of use as a powerful healing herb (more info below) we recommend our syrup to be consumed solely for its transcendent flavor.
Water, Organic Sugar, Organic Meyer Lemon Juice, Organic American Elderflowers
Use in place of elderflower liqueur in a classy craft cocktail, or transform a glass of champagne or soda water from basic to gourmet. Add a spoonful to homemade whipped cream (skip the sugar) & turn it top shelf. Append your favorite cake recipe & make one fit for a royal wedding!
Customer Reviews
100
reviewers would recommend this product
Write a Review
06/28/2023
Anonymous

United States
11/21/2022
Anonymous

United States
Best signature cocktails ever
Fabulous!
10/16/2022
Anonymous

United States
I recommend this product
Best French 75 ever!
We followed the recipe for the Elderflower 75 and it was so good! We had some non-alcohol guests too so we made the California Elder Cocktail without the alcohol. SO GOOD! Crisp, refreshing.
02/01/2022
Laura

United States
I recommend this product
Delicate yet profoundly delicious.
This syrup from the flowers is not as bold as the syrup from the berries, so it provides a whole new set of recipe creations! I add it to many of the same things as I do the rich Elderberry Syrup, but for a more delicate, yet still tasty, variation on the dish. I drizzle it for flavor, on top of pancakes and yogurt. In the summer, I blend it with frozen bananas (for an elderflower, dairy-free ice cream!) or with frozen fruit and coconut milk (for a sweet, healthy slushie!). In the winter, I drizzle it over warm fried bananas with granola, or I add a shot of it to Carmel Berry's Elderflower Comfort Tea, for an addition layer of elderflower and a little sweetness. Also, to encourage myself to stay hydrated (without buying expensive flavored waters in plastic bottles), I like to add a shot of Elderflower Syrup and lemon to my filtered water each afternoon. This golden elixir is delicate yet profound, and it goes perfectly with lemon and honey, in drinks, in baked goods, and even taken straight-up!
01/30/2022
CarrieoliviaB

United States
I recommend this product
Delicious!
Our favorite way to use this beautiful syrup is to add a teaspoon or two to a cold glass of bubbly water or iced chamomile tea. A simple and delicious afternoon treat!