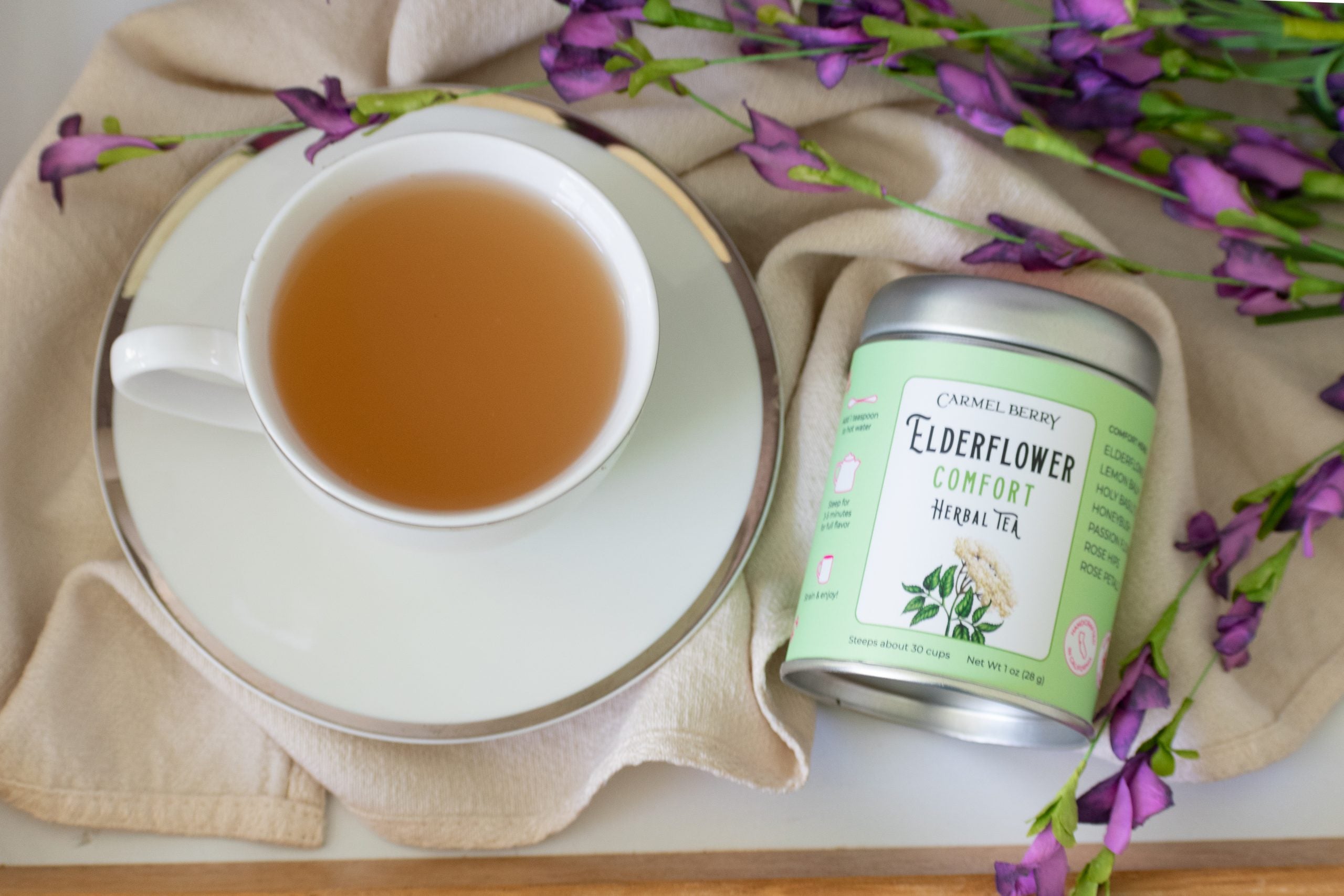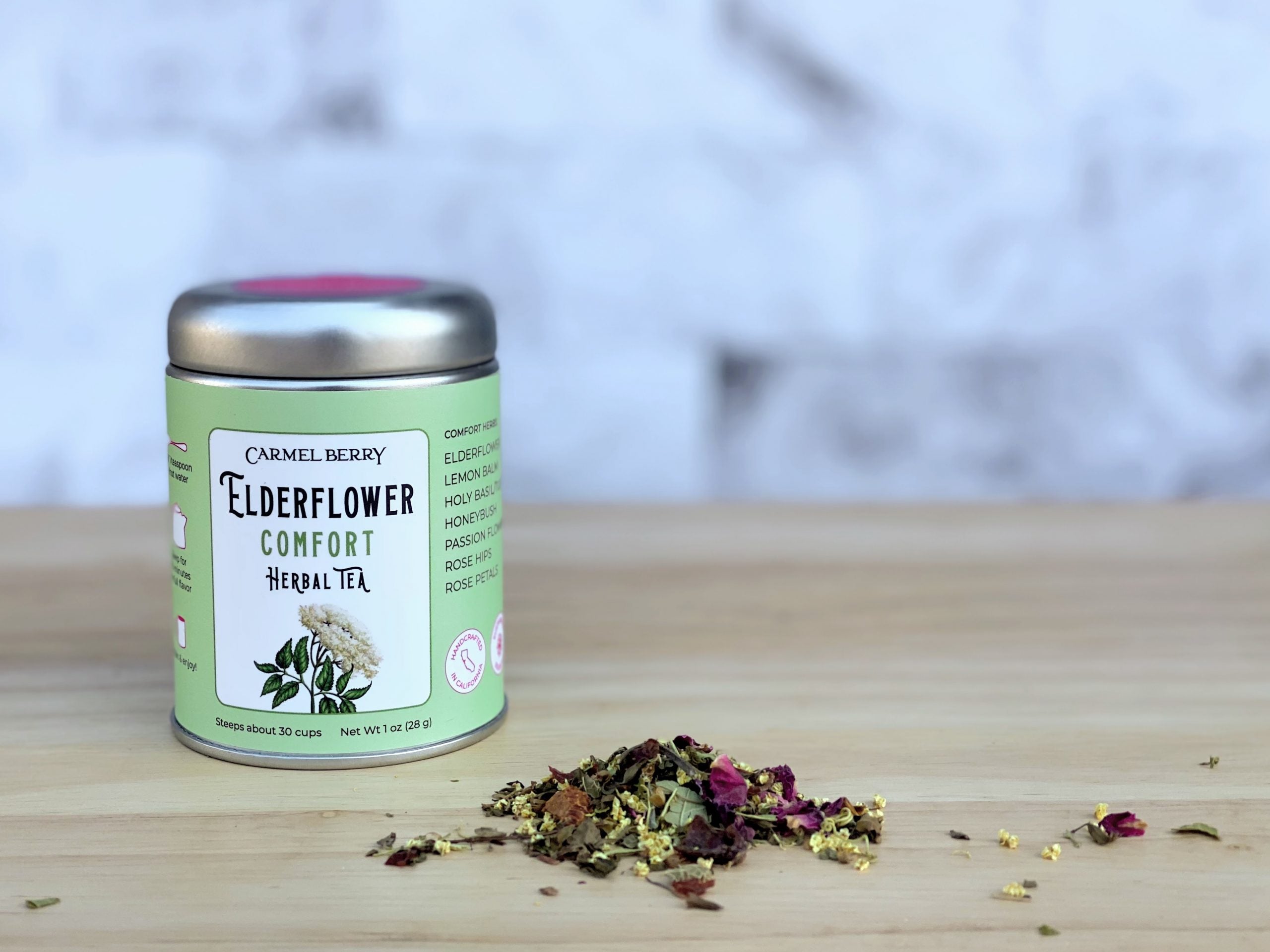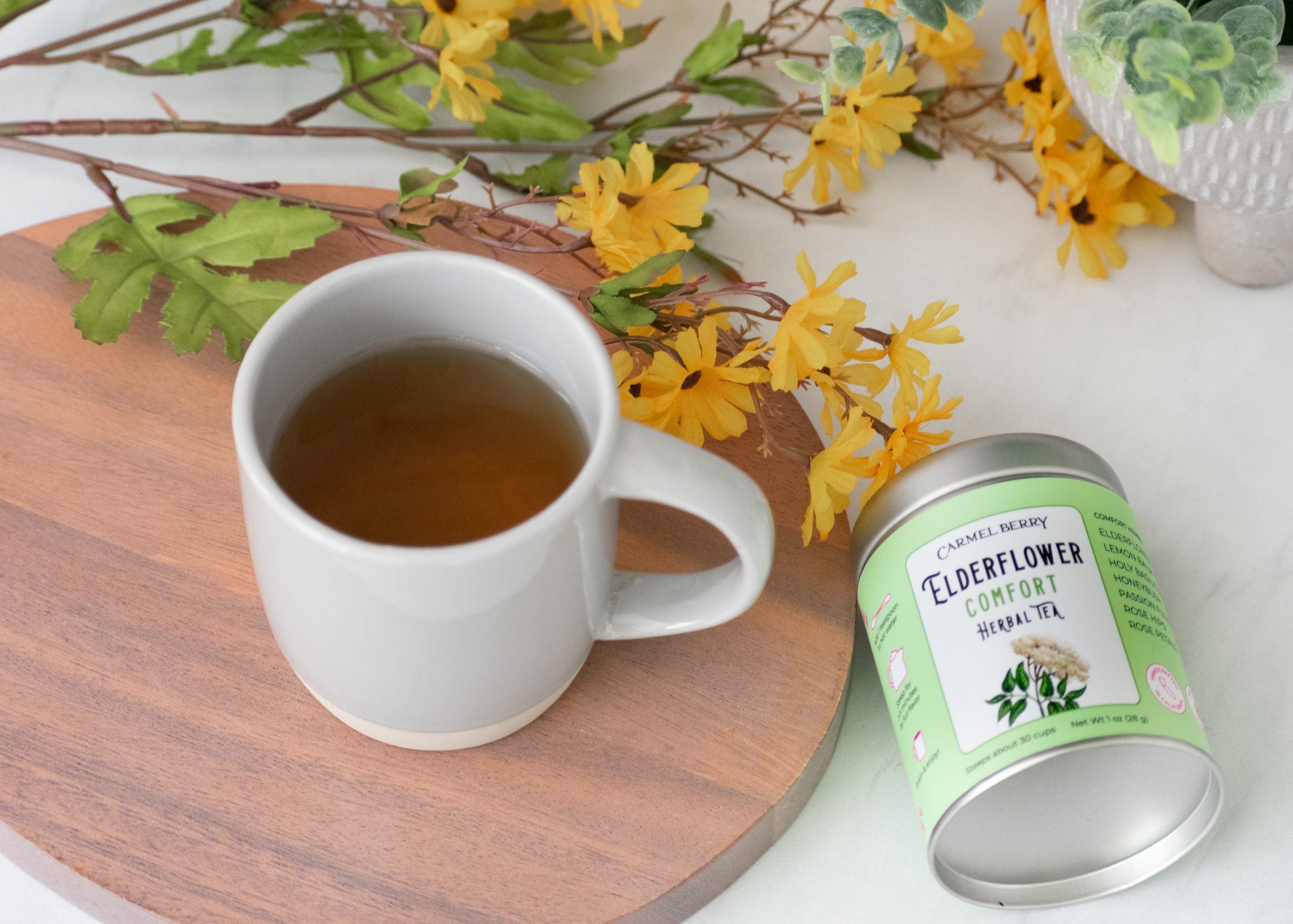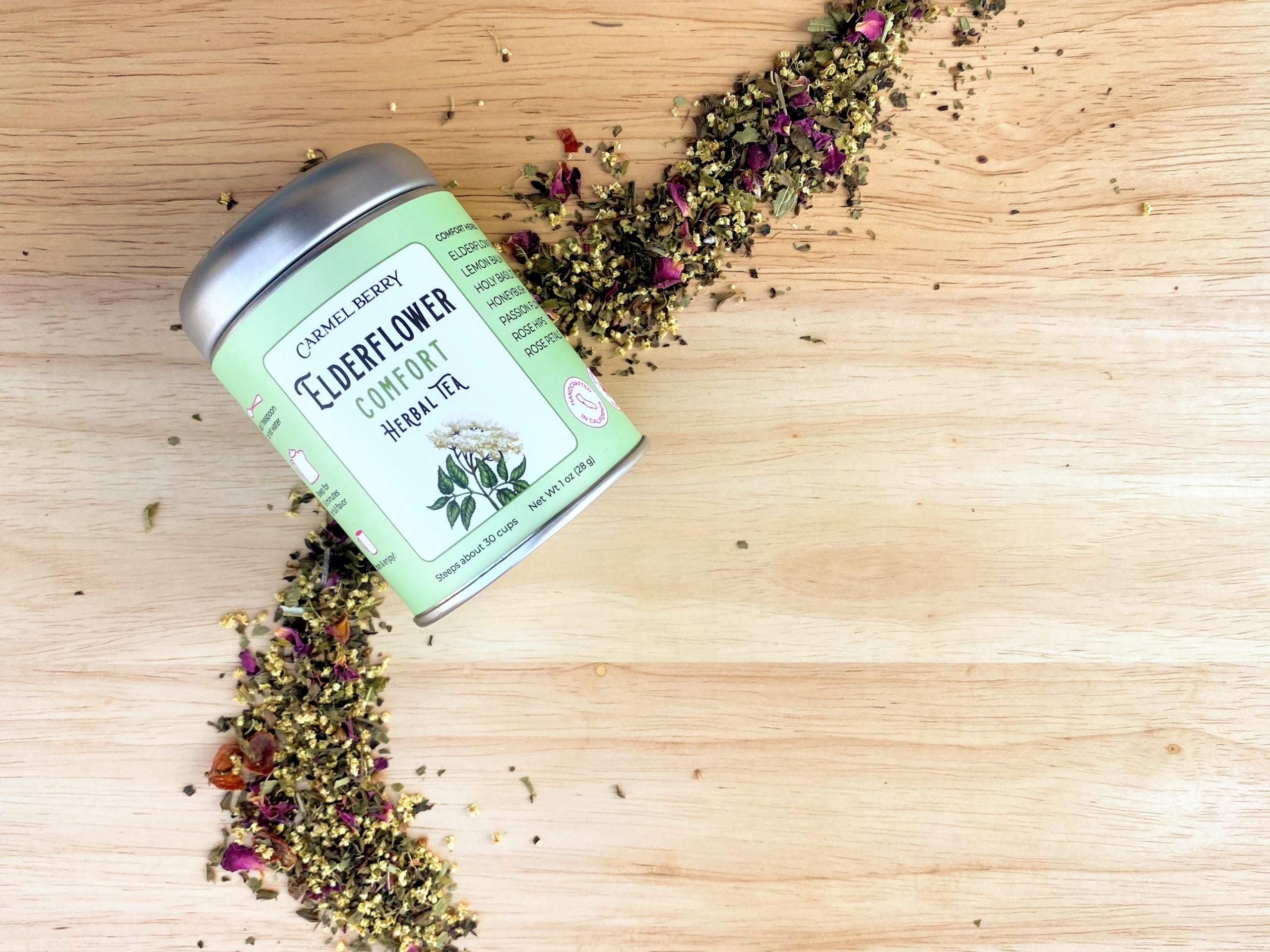 Sip and breathe in the deeply delicate floral bouquet of elderflower and select herbs blended specifically to soothe and nurture your body and soul.
Our looseleaf teas are handcrafted in small batches using American Elderflowers grown by our farmer friends and other sustainably sourced herbs selected with your comfort in mind.  Perfect for the seasonal shift when we crave curling up on the couch with a good book and a cuppa!
American Elderflowers, Lemon Balm, Holy Basil, Honeybush, Passionflower, Rose Hips, Rose Petals
Customer Reviews
100
reviewers would recommend this product
Write a Review
06/28/2023
Anonymous

United States
I recommend this product
Elderflower Comfort Herbal Tea
I find this subtle, delicious and fragrant elderflower tea well named; it is truly comforting and has become a lovely early afternoon ritual for me to enjoy.
02/01/2022
Laura

United States
I recommend this product
Relaxing and !
I normally don't like herbal or flowery teas, as they are too watery or weak for me. But Carmel Berry's Elderflower Comfort Tea holds my interest, as it has enough flavor for me! I appreciate that it isn't just elderflowers. I like that it also has lemon balm, rose hips, rose petals, passion flower, and tulsi (holy basil) -- all of which add to the health benefits, the flavor, the beauty of the loose, dried product in the tin, and the way it make me feel. It's tasty and comforting and relaxing. I literally feel calmed down after drinking it, and I find myself taking a deep breath and melting into my chair! I add a spoonful of honey, as I do to most herbal teas. Bonus: I discovered that it also tastes excellent and refreshing when chilled -- and I really like to drink it as iced, sweetened, elderflower tea!
01/25/2022
Annette

United States
I recommend this product
Uncaffinated comfort in a cup
I was super excited when this came out and bought a tin. Tried it and wasn't as bowled over as I wanted to be so kept trying in the evenings when I didn't want any caffeine. I finished the tin and realized I really enjoyed it .It just took awhile I think cause it's subtle ness and I was used to tea with more flavor.I say give it a go!