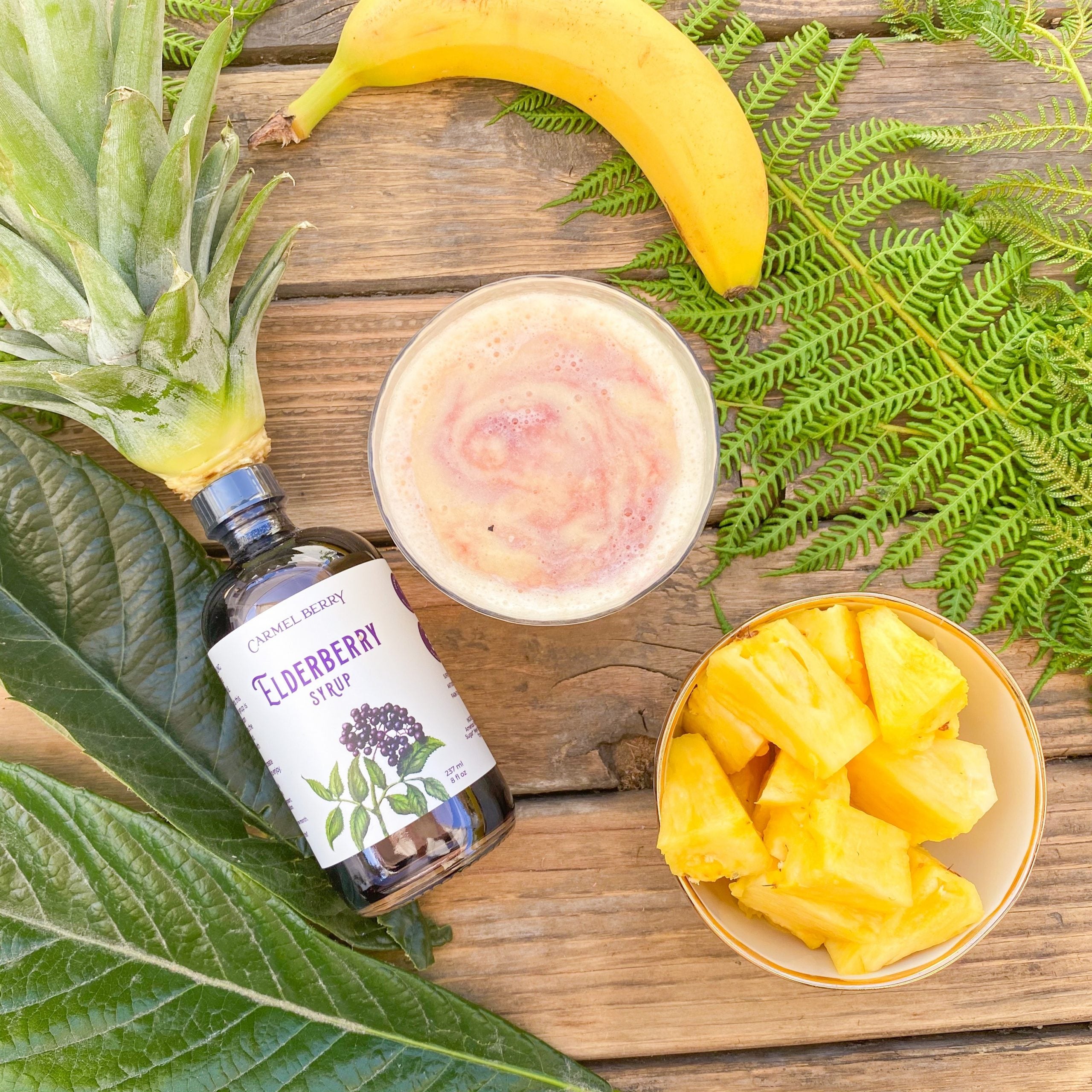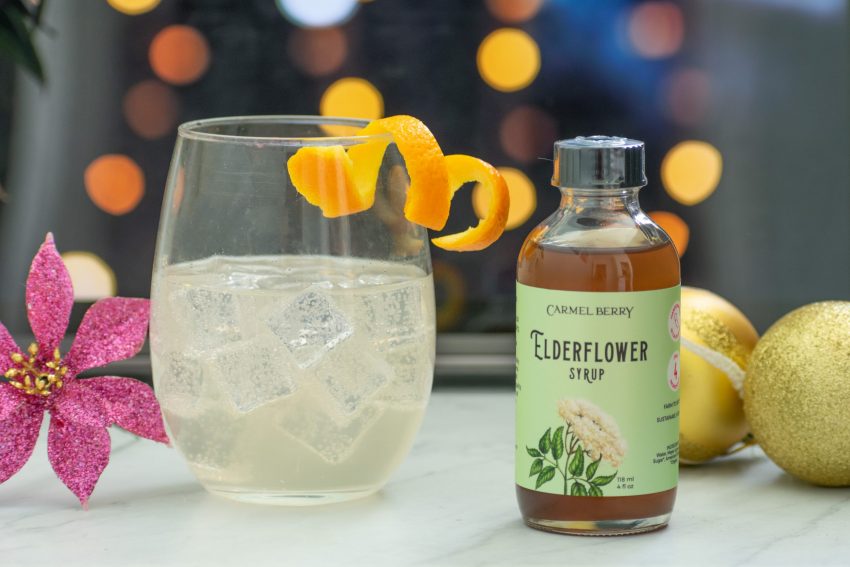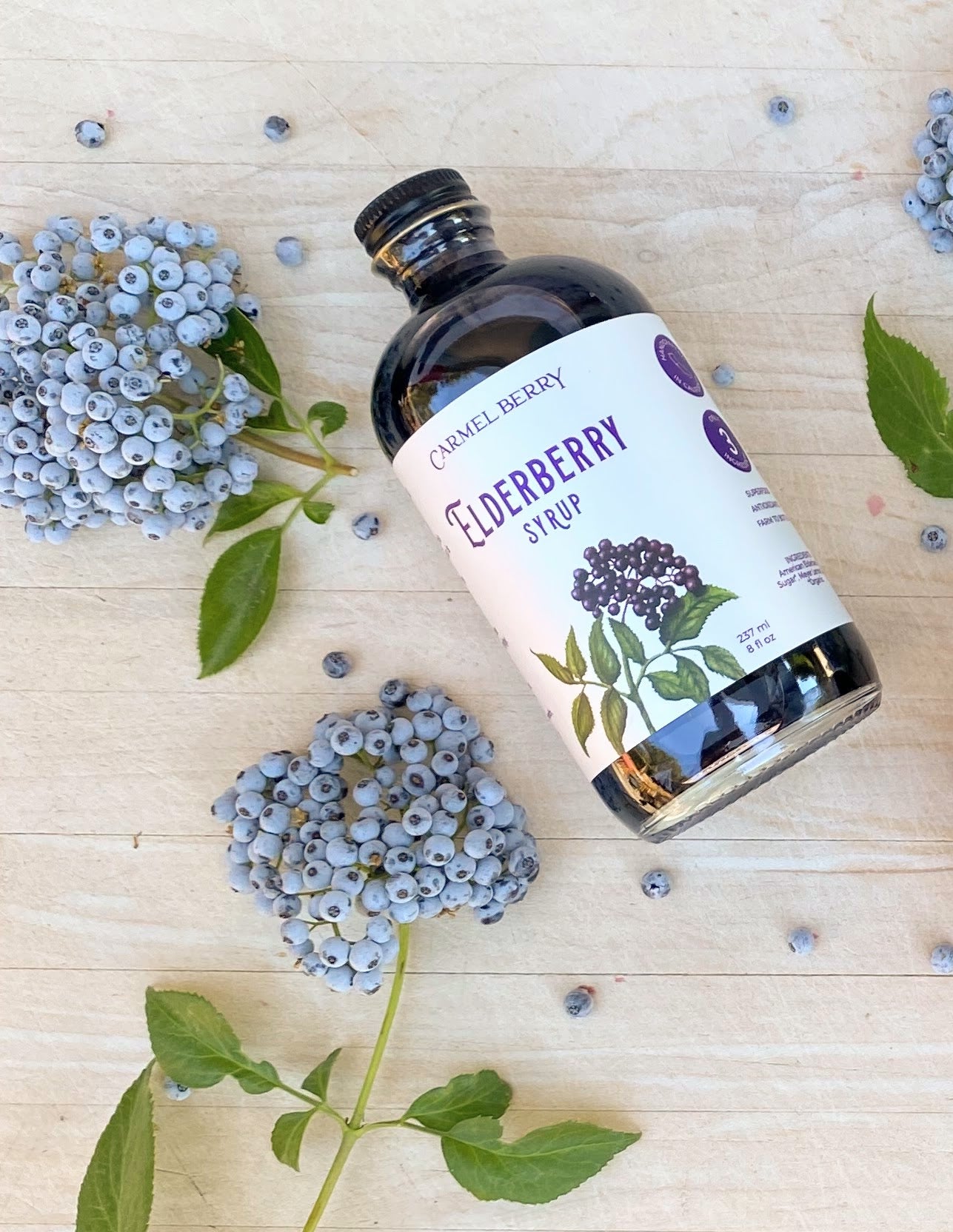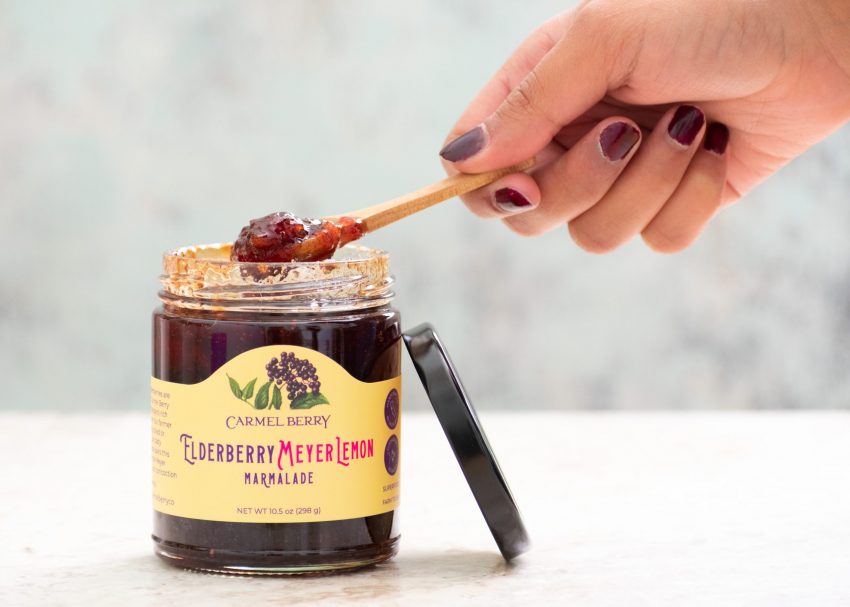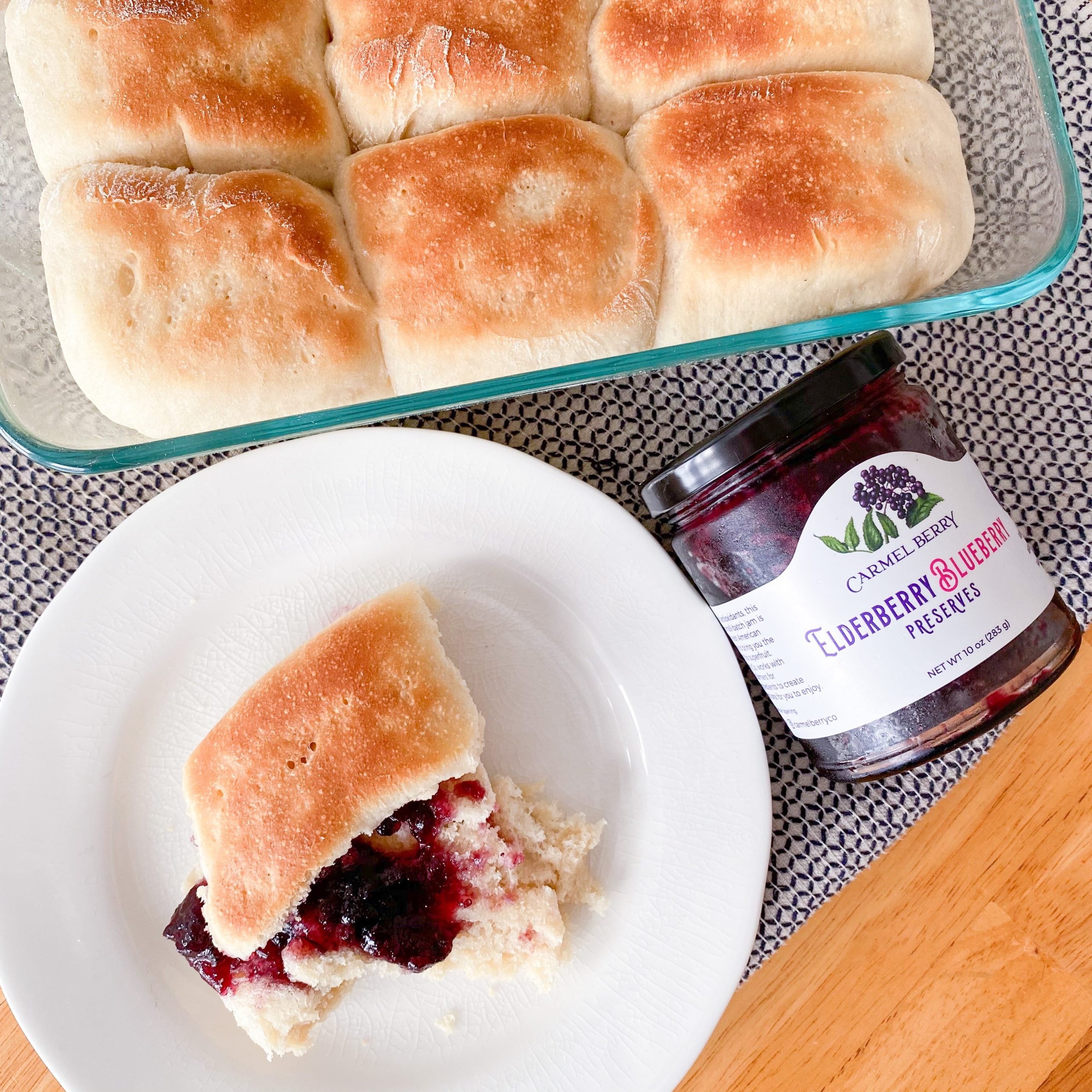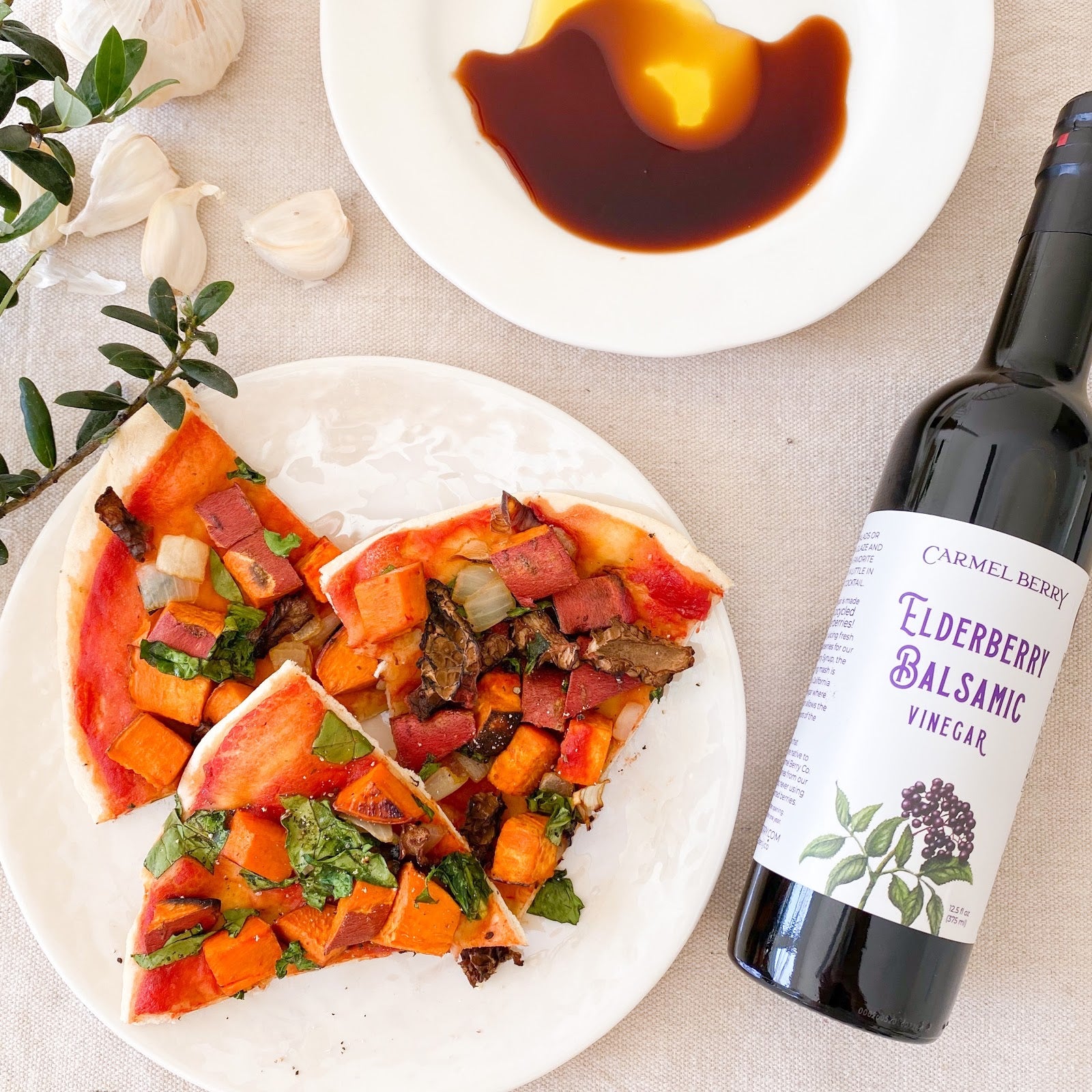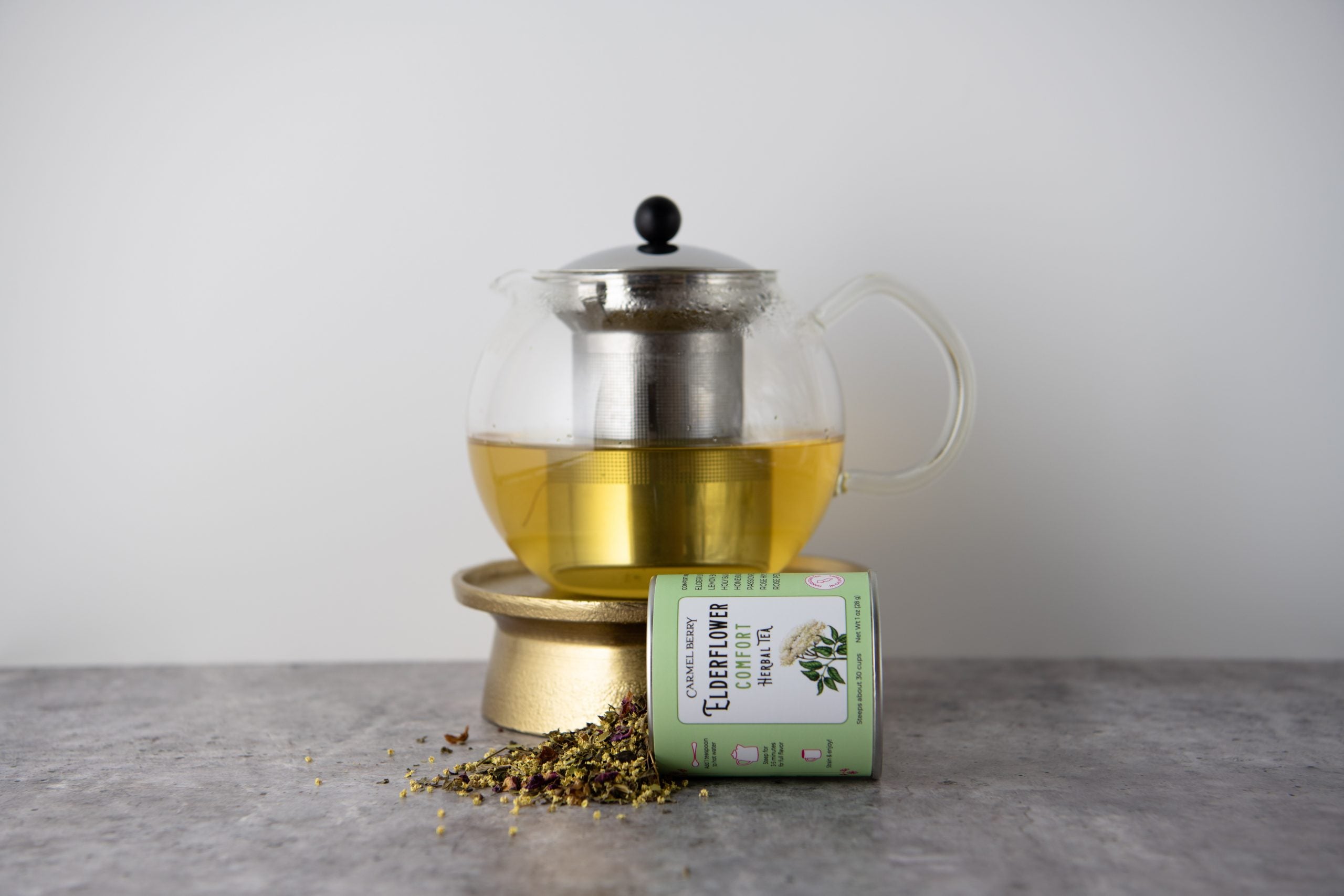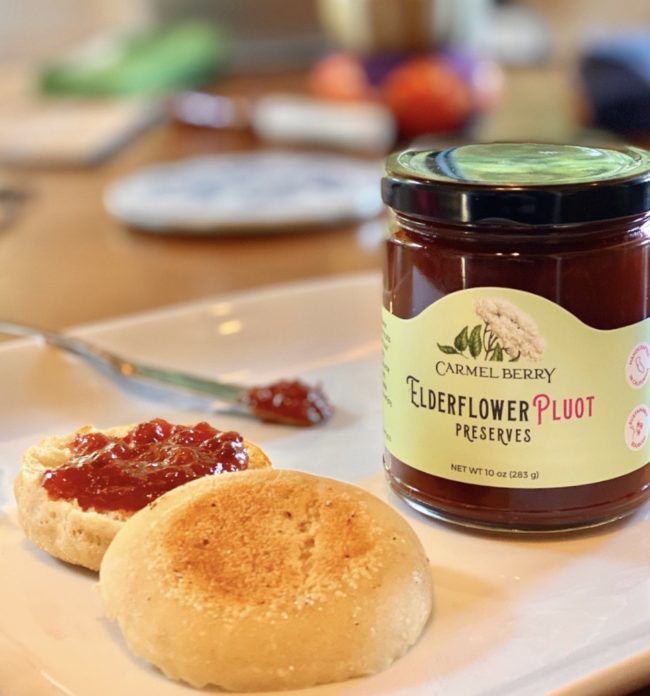 Whole Kit & Caboodle Pantry Bundle
The ultimate elderberry lover pack for the person who loves all things healthy AND delicious!  This bundle is IT!  We've gathered one of everything we make for a journey into this gorgeous and amazing plant to experience just how versatile and scrumptious the words "Let food be thy Medicine" can really be.
Bundle includes:  4 oz Elderberry Syrup, 4 oz Elderflower Syrup, Elderberry Meyer Lemon Marmalade, Elderberry Blueberry Preserves, Elderflower Pluot Preserves, Elderberry Balsamic Vinegar, Elderflower Comfort Tea.
Whole Kit & Caboodle Pantry Bundle
Customer Reviews
02/01/2022
Laura

United States
I recommend this product
Locally sourced, fresh pressed, and beautifully made!
Have you seen the videos and photos on Carmel Berry Company's Instagram page? I have never seen such fresh, vibrantly purple, nutrient-dense products as the organic, local, raw, fresh elderberries being pressed into juice, or the vat of elderberries and blueberries cooking into jam, in their commercial California kitchen. Not only do the videos show the freshness and beauty of each of their products, but also transparently reveal the cleanliness of their process and facilities. None of the elderberries are dried and rehydrated or sent from another country! They're from farmers working directly with CBC, ensuring carefully, cleanly grown and freshly supplied berries and flowers! I have tried all of the products in this bundle - from the syrups to the jams to the tea to the balsamic vinegar. I have used them all in a variety of recipes - from cocktails, mocktails, and smoothies, to salads and breakfast concoctions. I highly recommend the products for their taste. Equally importantly, I also highly recommend supporting Carmel Berry Company, as it's a company that gives back to local organizations, does good in the business community and the farming world, and believes in living sustainably -- all while creating locally sourced, fresh elderberry products. This whole collection of products is the best way to try CBC. Plus, this collection would be a perfect housewarming gift or a gift of health and creativity for someone special in your life!