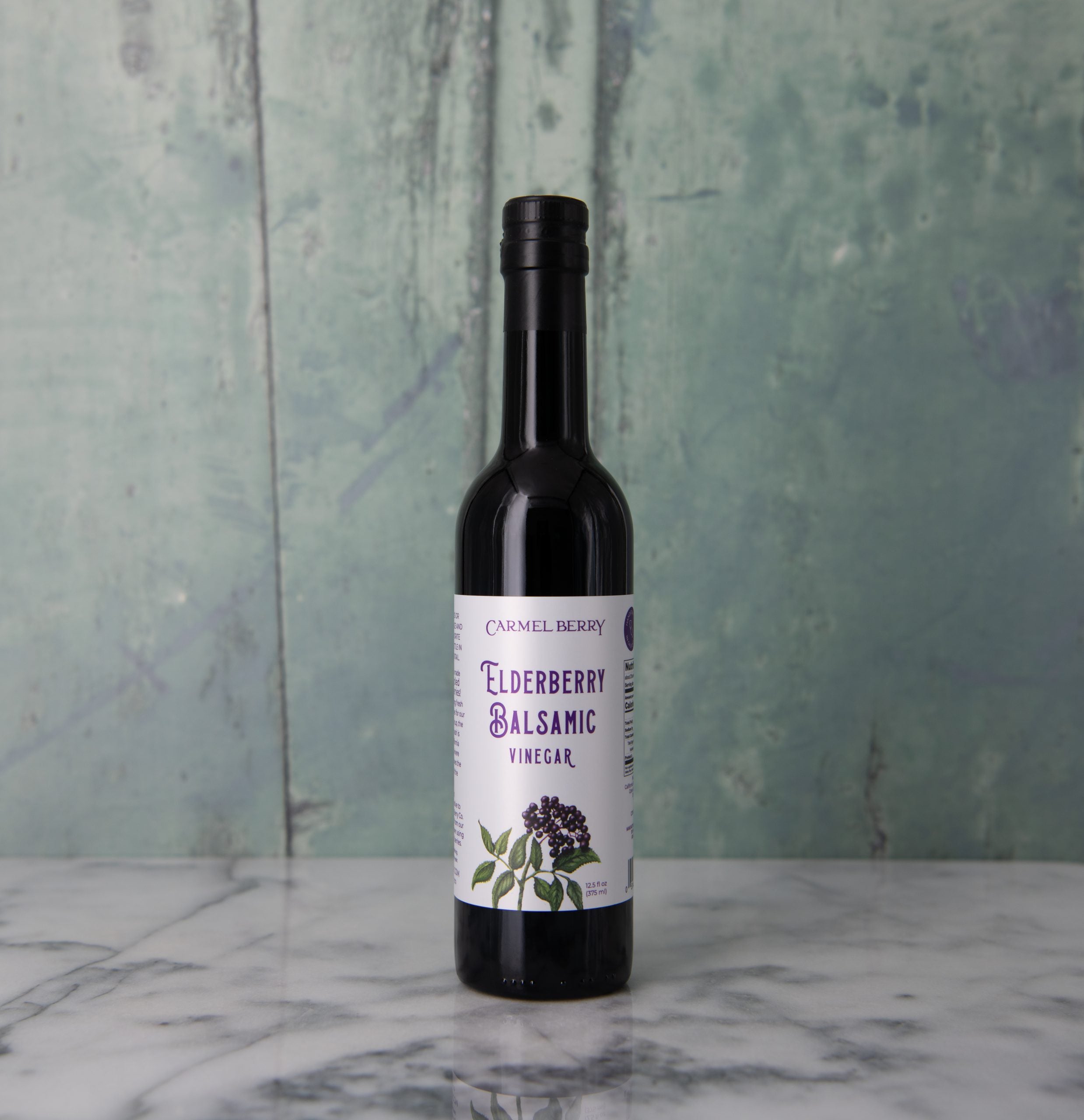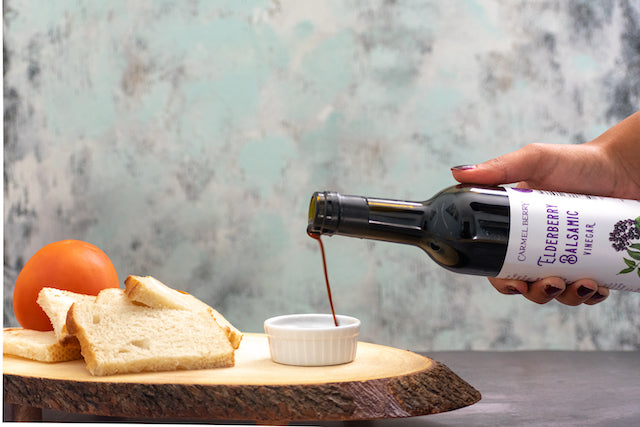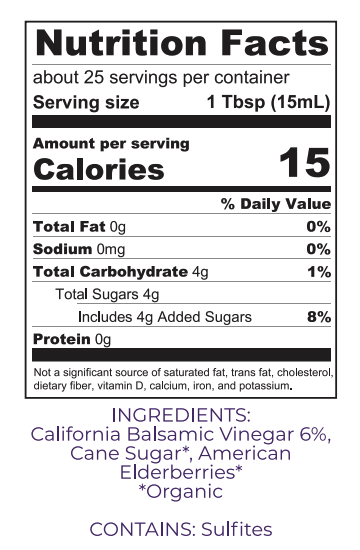 Elderberry Balsamic Vinegar
This vinegar is made with upcycled elderberries! After juicing fresh elderberries for our Elderberry Syrup, the remaining mash is added to a California balsamic vinegar where a slow infusion allows the gorgeous flavors of the fruit to shine.  Robust and fruity with a just-right balance of sweet and sour you're going to love this!
Vinegar back in stock January 21st!  Orders will ship then!  Thank you!
California Balsamic Vinegar, Organic Cane Sugar, Organic American Elderberries
Elderberry Balsamic Vinegar
Customer Reviews
01/25/2022
Sunny

United States
I recommend this product
A wonderful balsamic!
This wonderful balsamic has become a favorite at our house! It's very versatile and we use it in SO many dishes from salads, to drinks (think sparkling water over ice and a slice of cucumber), to sauces and dips and marinades, and even drizzled over ice cream! This year it really shone as an ingredient in my homemade holiday spiced jam. It's great knowing it's a locally grown and made product as well. If you like balsamic vinegar I highly recommend trying this one!
01/25/2022
Annette

United States
I recommend this product
Perfection
This is good stuff! Nicely balanced and just another great product !